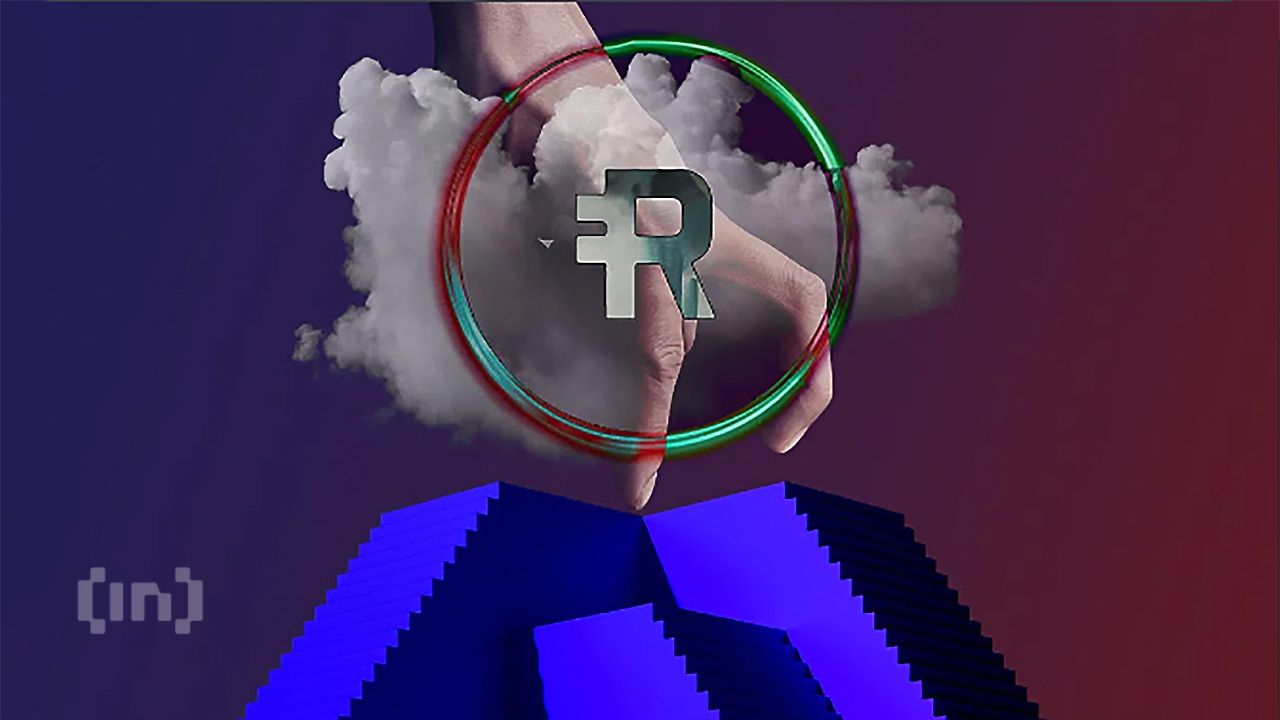 Be[In]Crypto looks at five cryptos that show promise for Oct. and the developments surrounding their respective projects.
Reserve Rights (RSR)
Price: $0.00811
Market Capitalization: $342 M
Rank: 97
RSR is the native token of the Reserve Protocol. It was launched in 2019. RSR serves to insure Reserve stablecoin (RTokens) through staking. The long-term goal for the protocol is to have a stable, decentralized world currency that is also inflation-resistant, while not being pegged to any fiat currencies. This is done by aggregating together a basket of tokenized assets, which in turn will back the currency.
The Reserve Protocol announced that it will begin the deployment of its full protocol in Oct, with the mainnet launch date likely being on Oct. 10. At this time, the platform and decentralized application (dApp) will go live, allowing for the creation of RTokens.
RSR broke out from a descending resistance line on Sept. 23 and validated it as support three days later (green icon). The price has been increasing since and created a bullish engulfing candlestick on Sept. 27. 
If the upward movement continues, the next closest resistance area would be at $0.012.
Theta Network (THETA)
Price: $1.10
Market Capitalization: $1.09B
Rank: #46
THETA is a blockchain-powered network that is built for video streaming. It was launched in 2019. Its native token is THETA, which is mainly used for governance. The utility token is Theta Fuel (TFUEL), which is used to provide rewards to streamers. The main goal of Theta Network is to decentralize video streaming, making it more efficient and cost-effective for both content creators and consumers alike.
Theta Mainnet 4.0, along with the Theta Metachain SDK is estimated to launch on Testnet
on Oct. 1. This will be the final step prior to a projected general release on Dec. 1.
THETA has been trading just above the $1.10 horizontal support area since May. While it seemingly broke down on Sept. 20, it has reclaimed the area since. Whether THETA falls below this area once more or validates it as support instead will likely determine the direction of the trend.
Elrond (EGLD)
Price: $48.75
Market Capitalization: $1.14B
Rank: #45
Elrond is a blockchain protocol that distinguishes itself by its use of the sharding mechanism, which in turn grants extremely fast transactions speeds. Its platform for executing smart contracts is capable of 15,000 per second at a cost of only $0.001.
The native token for the platform is EGLD, which is used for staking, paying network fees and rewarding validators.
There are numerous new developments expected to launch between Oct. and the end of the year, such as:
EGLD had been decreasing inside a descending wedge since Aug. 18. After consolidating for more than a month, the price began an upward movement on Sept. 28 and broke out two days later. 
If the upward movement continues, the closest resistance area would be at $57.50. This is a horizontal resistance area and the 0.5 Fib retracement resistance level.
Floki Inu (FLOKI)
Price: $0.0000082
Market Capitalization: $74.764M
Rank: #2772
Floki Inu (FLOKI) is a dog-themed meme coin. It was created by the Shiba Inu (SHIB) community and its fans. The coin is named after Elon Musk's dog, a Shiba Inu called Floki.
Floki Inu aims to launch three projects:
A non-fungible token (NFT) gaming metaverse (Valhalla)
An NFT merchandise marketplace (FlokiPlaces)
An education platform (Floki University)
Floki's Project L was released in July. Project L is a utility protocol that enhances its utility by burning FLOKI tokens for transactions, hence making the currency deflationary. Afterward, there will be various other new developments from Oct. until the end of the year, such as a patch update for Valhalla, DeFi staking and farming and Gemstone NFTs.
FLOKI has been falling since reaching a high on Aug. 2. The downward movement is still ongoing. On Sept. 18, the price broke down from an ascending support line and validated it as resistance on Sept. 27 (red icon). 
If another downward movement ensues, the closest support area would be at $0.0000065.
Litecoin (LTC)
Price: $53.91
Market Capitalization: $3.84B
Rank: #21
Litecoin (LTC) is one of the oldest cryptocurrencies, being released on Oct. 7 2011. It was created based on the Bitcoin (BTC) protocol. However, it differs in its hashing algorithm, block transaction times and hard cap. The cryptocurrency has been subject to various upgrades over the years. The most recent important upgrade was the MimbleWimble testnet, released in late 2020. The annual Litecoin summit will be held between Oct 22-23 in Las Vegas.
Between July 29 and Sept. 13, LTC created a triple top pattern below the $64 horizontal resistance area. The third top also created a very long upper wick, a sign of selling pressure.
On Sept. 19, LTC reached the $52 horizontal support area and bounced. Therefore, it is now trading inside a range between $52 and $64.
For Be[in]Crypto's latest Bitcoin (BTC) analysis, click here
Disclaimer
All the information contained on our website is published in good faith and for general information purposes only. Any action the reader takes upon the information found on our website is strictly at their own risk.