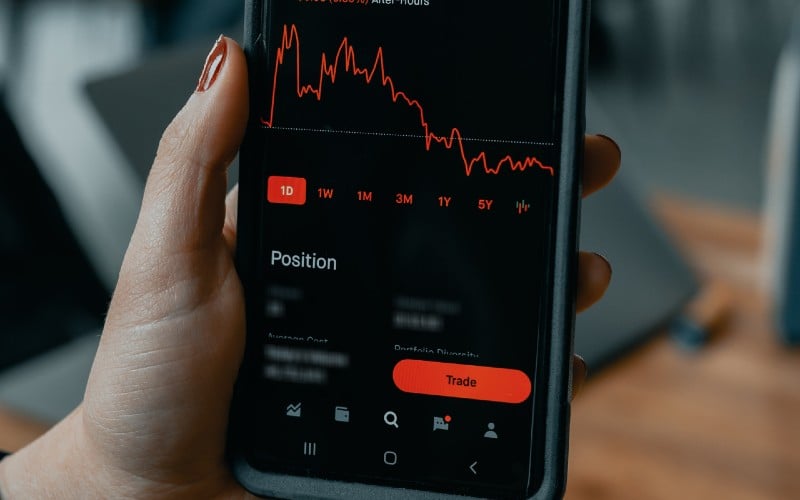 CryptocurrencyFinTechInvestment
Crypto lending service Celsius has paused withdrawals and transfers from its platform, citing 'extreme market conditions'.
The company's products allow people to earn interest when depositing their cryptocurrencies with it. It also lends out cryptocurrencies.
Celsius raised $750 million in Series B funding last year from investors including WestCap and Caisse de dépôt et placement du Québec – Canada's second-largest pension fund – valuing the company at several billion dollars.
It also raised $20m in crowdfunding in 2020.
"We are taking this necessary action … in order to stabilize liquidity and operations while we take steps to preserve and protect assets," the company said in a blog post.
"Furthermore, customers will continue to accrue rewards during the pause in line with our commitment to our customers."
Celsius' price dropped from above 48 cents yesterday to below 16c earlier this morning, while it is currently trading around 19c.
The company's then-CFO Yaron Shalem was one of 10 people arrested by Israeli police in November 2021 in connection with suspected fraud in the field of cryptocurrencies amounting to tens of millions of US dollars.
There is no suggestion that the investigation was related to Celsius itself, although it immediately suspended him and ultimately replaced him as CFO.
Twitter co-founder Jack Dorsey reveals… Web5
Jack Dorsey, the co-founder and former CEO of Twitter, says his company Block is building Web5 – the future of the internet.
The internet we use today is regarded as Web2, with decentralised applications built on platforms such as blockchain – and powering cryptocurrencies – known as Web3.
However Dorsey says another approach is needed to realise a truly decentralised future where users own their own data.
He told Consensus 2022 that TBD, the Bitcoin arm of payments firm Block – formerly known as Circle – is working on Web5 (Web2+3).
"We believe in a decentralized future that returns ownership and control over your finances, data, and identity. Guided by this vision, TBD is building infrastructure that enables everyone to access and participate in the global economy," the company states.
If it comes to fruition, Web5 will be built on top of Bitcoin and will not require any other tokens to function.
"This will likely be our most important contribution to the internet. proud of the team. #web5 (RIP web3 VCs 🤫)," Dorsey tweeted.
Cryptocurrency shorts
Cryptocurrency exchange Huobi has launched a new investment arm, Ivy Blocks, to fund decentralised finance and Web3 projects. 
Mastercard has partnered with social commerce platform Spring to bring its payment network to NFT purchases.
Fashion brand Farfetch will begin taking Bitcoin payments on its marketplace later this year.
Bitcoin leads market slump
The cryptocurrency market is headed towards $1 trillion after Bitcoin (BTC) hit its lowest level since December 2020.
Ethereum (ETH), the world's second-largest cryptocurrency, dropped to its lowest level since January 2021.
Crypto prices
The overall market cap of the more than 19,800 coins is at $1.02 trillion at the time of writing (7am UK), down from 1.24tr on Friday morning.
Market leader Bitcoin – the original cryptocurrency created by the mysterious Satoshi Nakamoto – fell $5,000 in the last three days to $25,250. BTC is 19% down in a week.
Ethereum, the second most valuable crypto coin – created as a decentralised network for smart contracts on the blockchain – dropped $500 to $1,300. ETH is 29% down over the course of a week.
Binance Coin is a cryptocurrency created by popular crypto exchange Binance to assist its aim in becoming the infrastructure services provider for the entire blockchain ecosystem. Its BNB token lost more than $50 to $237, leaving it 23% down over seven days.
Cardano is an open source network facilitating dApps which considers itself to be an updated version of Ethereum. Its ADA token, designed to allow owners to participate in the operation of the network, fell 17 cents to 45c and is 26% down over the course of a week.
The XRP token of Ripple, a payment settlement asset exchange and remittance system, acts as a bridge for transfers between other currencies. XRP shed 9c towards 32c and its price is 19% down on where it was seven days ago.
Solana is a blockchain built to make decentralised finance accessible on a larger scale – and capable of processing 50,000 transactions per second. Its SOL token fell $13 to below $28 and is 33% down compared with a week ago.
Meme coin DOGE was created as a satire on the hype surrounding cryptocurrencies but is now a major player in the space. DOGE dropped more than 2c to 5.8c, leaving it 29% down in a week.
Polkadot was founded by the Swiss-based Web3 Foundation as an open-source project to develop a decentralised web. Its DOT token, which aims to securely connect blockchains, fell almost $2.50 to $6.89 and is 29% lower than its price a week ago.
Avalanche is a lightning-quick verifiable platform for institutions, enterprises and governments. Its AVAX token lost more than $9 to $15.89 and is 40% down in a week.
To see how the valuations of the main coins have changed in recent times – and for round-ups of recent cryptocurrency news developments – click here.
For valuations of the top 100 coins by market cap in US dollars, plus 24-hour price change, see below.