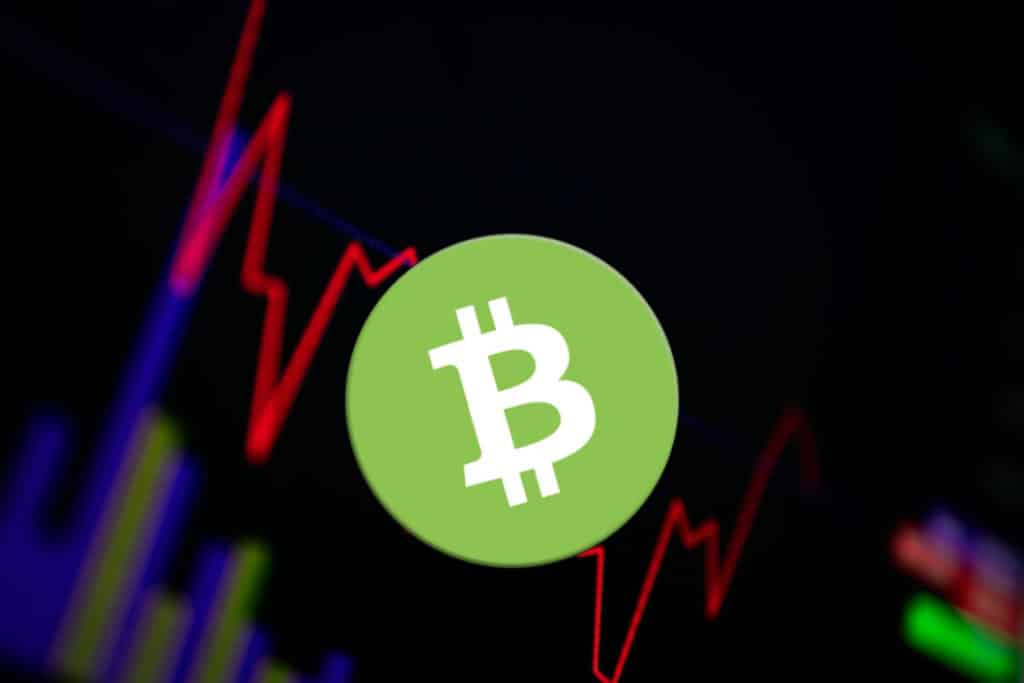 The price performance of the famous altcoins, namely Dogecoin, Shiba Inu and Bitcoin Cash, has been markedly different 
In all three cases they rose during the bullrun of 2021 and then fell during the bear market of 2022, but in different ways. 
Analysis of the price trend of Dogecoin, Shiba Inu, and Bitcoin Cash
In order to compare the trend, it is convenient to take as a reference the trend of Ethereum, the main altcoin that benchmarks the entire altcoin world. 
In October 2020, before the 2021 bullrun began, the price of ETH was about $380. The current price is $1,300, so net of the 2021 speculative bubble, it has grown by almost three and a half times. 
It peaked in November 2021 at $4,878, or almost thirteen times the starting price. In other words, it first did +1.180%, and then -73%, eventually closing with a net +240%. 
Currently, the price of ETH is precisely 73% below the all-time high. 
To add to this, the new all-time high was 248% higher than the high of the previous cycle, made in January 2018. 
Dogecoin (DOGE)
The price trend of Dogecoin (DOGE) has been similar in some ways, but with slightly different timing. In fact, it was characterized by a speculative super-bubble that lasted only three months from April to May 2021. 
In October 2020 it was about $0.0025, but instead of exploding as early as early January 2021, like ETH, it made its first pump in late January. It then made a second pump in February, rising to $0.0800, a jump of 3.100%. 
During the same period, the price of ETH had risen 400%, so already between late January and early February Dogecoin had greatly outperformed Ethereum. 
In mid-April, it made its second pump, the one generated by Elon Musk's words. Within just six days it rose to $0.4000, and then sprang to $0.7300 on 8 May, the day of Elon Musk's appearance on Saturday Night Live as "Dogefather." 
By that time, compared to October 2020, the price had risen by an incredible +29,000%, making it more than evident that a large speculative bubble had formed. 
In fact, this bubble burst the next day, so that by the end of July 2021 the price was back to $0.17. After a brief rise to $0.34, a new descent began that brought it over the months to the current $0.06. 
In other words, after the incredible +29,000% it made a -91% that nevertheless did not erode all its value. On the contrary, the current price is still 2,300% higher than the starting price in October 2020. 
Compared to Ethereum therefore it has risen much more, and earlier, and then fallen much more afterward. However, compared to October 2020, it has gained much more. 
It is also worth mentioning that the peak of the previous cycle in January 2018 was $0.0120, so the new peak was 5,900% higher than the previous one. 
It is possible to say that the price performance of DOGE during the bullrun of 2021 was better than that of ETH, although now Dogecoin turns out to be 91% below the all-time high. 
The big difference was precisely the publicity made by Elon Musk between April and May 2021, without which the performance would still have been very positive, but not resoundingly excessive. 
Shiba Inu (SHIB)
A somewhat similar trend was experienced by Shiba Inu (SHIB). 
Indeed, in October 2020 its price was negligible, almost unremarkable, less than a billionth of a dollar. SHIB was only born in August 2020, while Dogecoin dates back to 2013 and Ethereum to 2015. 
It is not convenient to take the price in October 2020 as a reference, because at that time SHIB was hardly traded in the markets. 
Its price began to be relevant only in April 2021, which was just as the speculative super-bubble on DOGE started. On 20 April 2021, it exceeded 0.003 thousandths of a dollar for the first time. 
It continued to follow the DOGE bubble, to the point that in May it reached 0.030 thousandths, an incredible +900% in less than a month. 
But then, as the price of Dogecoin began its slow descent, SHIB began to follow the other altcoins dragged down by Ethereum, and by the end of October 2021, it had risen to 0.086 thousandths of a dollar. At that point, it had made +2,700% since April. 
Compared to pre-April prices, the percentage increase is over 1 million percent, but it really makes little sense to take that into account for comparisons. 
Since the end of October 2021, it has then lost 88% which is less than Dogecoin. However, the current price of $0.010 is 230% higher than in April 2021. 
It is worth noting that this percentage is very similar to the +240% made by ETH from October 2020 to the present, and although we actually used the April 2021 price as a starting point for SHIB, it is probably no coincidence that these two percentages are so close. 
However, while ETH has lost "only" 73% since the highs, SHIB's -88% turns out to be much closer to DOGE's -91%, even though the timing turned out to be different. 
Therefore in some ways, the price trend of Shiba Inu is similar to that of Ethereum, while in other ways it is similar to that of Dogecoin. 
Bitcoin Cash (BCH)
The situation changes if we consider the price trend of Bitcoin Cash (BCH). 
Bitcoin Cash was born in 2017, and it had its first peak in December of that very year when it surpassed $3,700 in price. 
The fact is that during the 2021 bullrun, the maximum price was $1,500, which is even 60% lower than the high of the previous cycle. 
In other words, from this point of view it behaved differently from both Ethereum and Dogecoin, whereas Shiba Inu simply did not exist in the previous cycle that ended with Bitcoin's halving in May 2020. 
In addition, BCH's 2021 peak was in May, which was contemporary with DOGE, as it has declined since then. 
In October 2020, it was worth about $250, so until the May peak it had made +500%. This is a smaller gain than even that of ETH's +1.180%. 
Since then it has lost 78%, which is a loss greater than even ETH's -73% from the 2021 high. If we then take into account the accumulated loss since the December 2017 high, it drops to an incredible -97% which is worse even than DOGE's -91%. 
In other words, Bitcoin Cash's price performance over the past few years has been far worse than that of both Ethereum and Dogecoin and Shiba Inu. It has also been worse than that of Bitcoin, which in theory should be its direct rival. 
It is enough to think that in order to return close to the price highs, it would have to do +3,400% from its current levels, and given that in 2021 it managed to do "only" +500%, to date such an assumption does not seem likely.